Context Networks has been actively developing the first-ever programmatic advertising ecosystem for the gaming industry delivered as a Platform-as-a-Service (PaaS).  We call this ecosystem the Contextual Promotions Media Network (CPMN)™.  The CPMN is a cloud-based service built to use blockchain, machine learning, and artificial intelligence, with access to myriad sources of data, the ability of Context Networks to offer analytics services with deep insights is truly remarkable. The CPMN uses digital tokens for all payments, exchanges, incentives, and fees in the ecosystem.
We are established and led by a group of seasoned business veterans with decades of combined industry experience and expertise across all aspects of the gaming industry; marketing, business operations, technology, and player reinvestment.  The Context Networks team is comprised of management executives with proven track records of forming, leading, and advising premier start-up companies with the proven ability to capitalize on new market opportunities.
The Context Networks team's experience includes raising capital, building highly successful organizations, and exceeding company goals and objectives.  Our team has completed M&A activities, developed enterprise agreements and concluded contract negotiations across multiple vertical markets leading to over $1.5B in shareholder stock value. We have seasoned Technical Visionaries, Integration Architects, Technical Implementation Project Managers and Data Architect/Engineers.  We are experienced in full life-cycle solution strategy and planning; design and deployment of large and complex Cloud/SOA/BPM/RDBMS solutions; and SQL/NoSQL design and data access path technologies.
Our team has seasoned marketing consultants, the President of the Casino Direct Marketing Association, and connections with major international brands. We also have diverse connections within the casino industry from professors of gaming curriculum at UNLV and UCLA; to casino GMs; and casino Chief Marketing Officers and their marketing teams.
Context Networks also has forged a partnership with the Casino Direct Marketing Association, a non-profit 501(c)(3) trade association headquartered in Las Vegas, providing a national networking forum for Casino Marketing Executives and Industry Partners. They represent over 640 casino executives from over 200 casinos in the US.  The Casino DMA has agreed to advocate on behalf of Context Networks, and evangelize our blockchain advertising network technology through education and training.
Our combined knowledge has led to the development of the Contextual Promotions Media (CPM) Network; the best solution for contextualized, targeted marketing in the gaming industry. The Context Networks team uses their vast knowledge to promote innovation both within our company and in the gaming industry as a whole. The CPM Network is now available to provide casinos and lottery operators myriad new ways to build upon existing revenue streams.
Context Networks, Inc.
5135 Camino al Norte, #201
N. Las Vegas, NV 89031
252-423-6387 (252-4AD-NETS)
[email protected]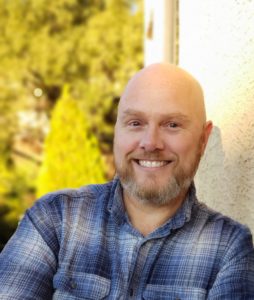 Matthew Olden
Founder, President & CEO
An innovative technologist providing experience and critical thinking to successful management of digital products.  His experience extends past 20 years as a technologist who is either actively managing software applications or working with networking, OSes, desktops, servers, and enterprise applications.  Always innovating, he thinks outside the box for new paradigms and ways to view them.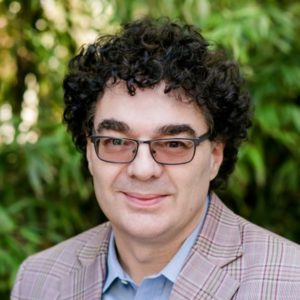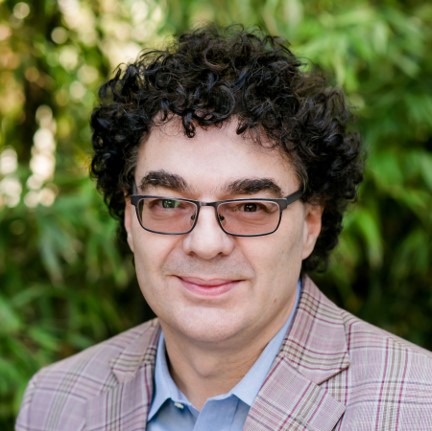 Andrew Cardno
Chief Technology Advisor
Andrew is an established thought leader in big data, IoT, visual analytics and artificial intelligence, with over 21 years of experience in the field. Andrew has led private Ph.D. and master's level research teams working on complex projects for over 15 years; this leadership won Andrew two Smithsonian Laureates and more than 30 innovation awards. He is an inventor in over 80 patent applications. He has published over 100 industry and academic articles and is co-author of three books from 2011 & 2017 (x2). In addition to providing expert consultation on high-performance databases and data visualization and software services to casinos in California, Andrew is often asked to speak on the future of analytics at a variety of venues across the world. Andrew currently serves as the CEO & Founder of Game Changing Technologies and Teaching for TDWI (Transforming Data With Intelligence). He holds a bachelor's degree in Surveying from Otago University, New Zealand, and a (graduate school) diploma of computer science from Victoria University, New Zealand. Andrew lives in San Diego with his wife and four children.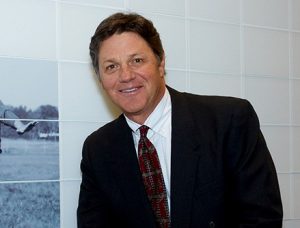 Mike Corbisiero
Co-Founder & COO
Mike is a management executive with a proven track record of forming, leading, and advising premier start-up companies with the proven ability to capitalize on new market opportunities. His experience includes raising capital, building highly successful organizations, and exceeding company goals and objectives. He has completed M&A activities, enterprise agreements/contract negotiations across multiple vertical markets leading to over $1.5B in shareholder stock value.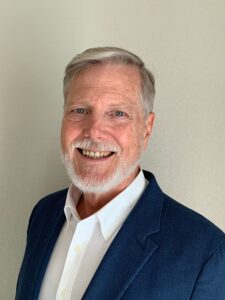 Douglas Abbott
Chief Marketing Officer
Doug is a seasoned marketing consultant and President of the Casino Direct Marketing Association for the past nine (9) years. Doug has the connections with major international brands to be sponsors of our promotional products and charter members of our advertiser pool. He also has diverse connections within the casino industry from professors of gaming curriculum at UNLV and UCLA to casino GMs and heads of casino marketing teams.
[email protected]
760-803-4770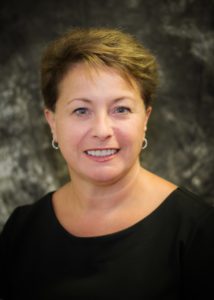 Gaye Gullo
Principle, Gaye Gullo Consulting
Over the past three decades Gaye Gullo built her distinguished career from the casino floor to the C-suite as a marketing leader in the gaming and casino industry.  Gaye's has extensive experience and a deep understanding of local, national and international regulatory environments, as well as the state of competitive regional, tribal, destination, and racino casinos all across the USA.
She has actively consulted with casinos creating lasting value for their brands by transform data into dollars through the development and implementation of marketing plans and budgets that align with their staffing, professional resources and business strategy. Gaye has refined ways to increase value from casino operations to the corporate office through effective partnering and accountability.
As the former Chief Marketing Officer for a well-known global gaming brand and the founder of Gaye Gullo Consulting, Gaye has helped numerous casinos adapt and thrive in today's market.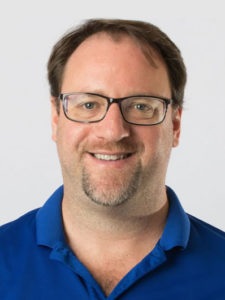 Ralph Thomas, Ph.D.
CEO & Founder, Quick Custom Intelligence
President & Founder, Education Revolution
Dr. Thomas is founder and product visionary for 2 companies which are partnering together to deliver solutions in Education, Native America, Casino Gaming, and Adult Learning. As a gaming industry veteran, Dr. Thomas has substantial experience implementing analytics into single and multi-property gaming companies to drive tangible and measurable gains to the bottom line. Dr. Thomas understands gaming from raw data up through casino operations, giving him a unique, 360-degree view of the industry. As a parent, Dr. Thomas entered the world of education, inventing and programming the award-winning Socrates Artificial Intelligence Learning Platform. This platform has tens of thousands of users, teaching thousands of topics containing millions of questions, and is now proven to improve test scores of children by 34%. With new partnerships in multiple industries, Socrates strives to teach anything to anyone, in a fun and effortless manner.
Dr. Thomas has published three books and written over 80 articles on data science topics. He is also the named inventor on numerous patents and patent applications. His specialties include areas of Data Warehouse and Business Intelligence Tools, Casino Marketing, Database Marketing, Strategic Analytics, Casino Gaming Operations, Casino Gaming Floor Design, Artificial Intelligence and UI Development. He has a B.A. & M.S. of Mathematics from the University of Chicago, an M.Phl. of Mathematics from Princeton University, and a Ph.D. in Pure & Applied Mathematics from University of Nevada at Las Vegas, the first such Ph.D. awarded in the state.

Michael Daly
Michael brings to Context Networks a 15+ year track record of launching and managing new, highly profitable, divisions and product for large and small global organizations.   He has focused primarily on the US casino and sports betting industry, both land-based and online, but also has experience as the CEO of a mobile banking technology startup, and within digital and affiliate marketing spaces.
Michael is currently the General Manager for the Americas of the largest and fastest growing US online gambling affiliate, Catena Media, where he oversees a team of over 40 in a distributed office environment.  Prior to Catena, Michael, as EVP of North America, built out the US division of GAN, an online and mobile platform provider for real money and social casino.  He helped establish the online divisions for SHFL entertainment, where he was the VP of Interactive, and Bally Technologies; both now part of Scientific Games, as well as introduced the Electronic Table Game segment to the US gambling industry.   Before his 16 year tenure in gaming, Michael was a US Naval Officer for 8 years and a graduate of MIT.  He also holds an MBA from the University of Utah.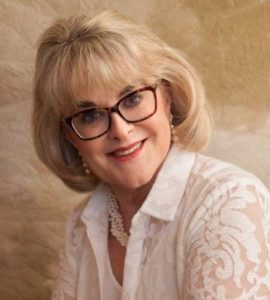 Claudia Winkler
President • G.H.I. Solutions, Inc.
Claudia Winkler is one of the industry's most recognized and respected marketing and technology experts. Her numerous leadership roles have resulted in a proven track record and unrivaled knowledge of gaming and hospitality systems. Claudia has been a force in the technology that supports the gaming and hospitality industry for over 30 years. Her extensive client list includes major casino companies, Native American enterprises, gaming system manufacturers and software development companies.  Past technical and corporate management positions include Boyd Gaming Corporation, Caesars Entertainment and Station Casinos. Claudia and her trusted team of associates have provided IT leadership for the change of control of the Las Vegas Hilton to Colony Capital, Lumière Place to Tropicana Entertainment, and the Colorado Belle and Edgewater Casinos in Laughlin NV to Golden Entertainment. The G.H.I. team has also provided technology services to Gun Lake Casino and Graton Resort Casino to enable the enterprise to deploy the necessary systems to transition to a self-managed ecosystem.  Additionally, they have performed 300+ engagements over the past 18 years that include: facilitating major system selections and upgrades, information technology assessments, strategic it leadership, technology gap analyses, expert witness and litigation support, project management services and most importantly -- providing customized engagements and solutions to meet the critical business needs of her clients.  Claudia graduated with honors from Penn State University.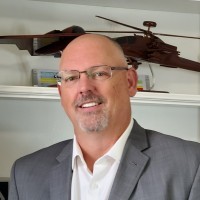 Richard Tillery, CISSP, CEH, CDMC, CDFE
President • VISS, LLC
Richard Tillery is a retired U.S. Army Chief Warrant Officer (CW3) and a former Independent Contractor for Berkeley Research Group's Cyber Energy Practice. His focus is on leading Berkeley Research Group's cyber energy and oil and gas prominence across all industry sectors, with a specific focus on Cyber Forensics, Cyber Security, operational excellence, asset management, and capital projects programs that sustainably drive bottom-line impact for our clients.
Richard has worked extensively across the globe with various energy companies and law enforcement agencies to include the Department of Defense, Denver Police Department, the German Bundespolizei (Federal Police), in rail traffic, airports, ports, and several other special duties assessing, developing, and implementing a plethora of cyber security business transformations (including full cyber forensics, cyber security operational re-design), which resulted in greatly reducing risk exposure and savings, ranging from $5 million/year up to $500 million/year. He has firsthand experience in management and budgetary responsibility for projects to include capital projects, turnarounds, operations and maintenance in excess of $50 million.
Richard was instrumental in re-developing, implementing, and managing Cyber Security Operations within the Department of Energy.  Richard has spent 25 years in the US Military and industry, where he acquired deep cyber forensic and cyber security knowledge and skills, holding leadership positions working with various agencies capital